Artscapy Insurance
Market leading insurance for the art you love.
Insure your art today
Scroll down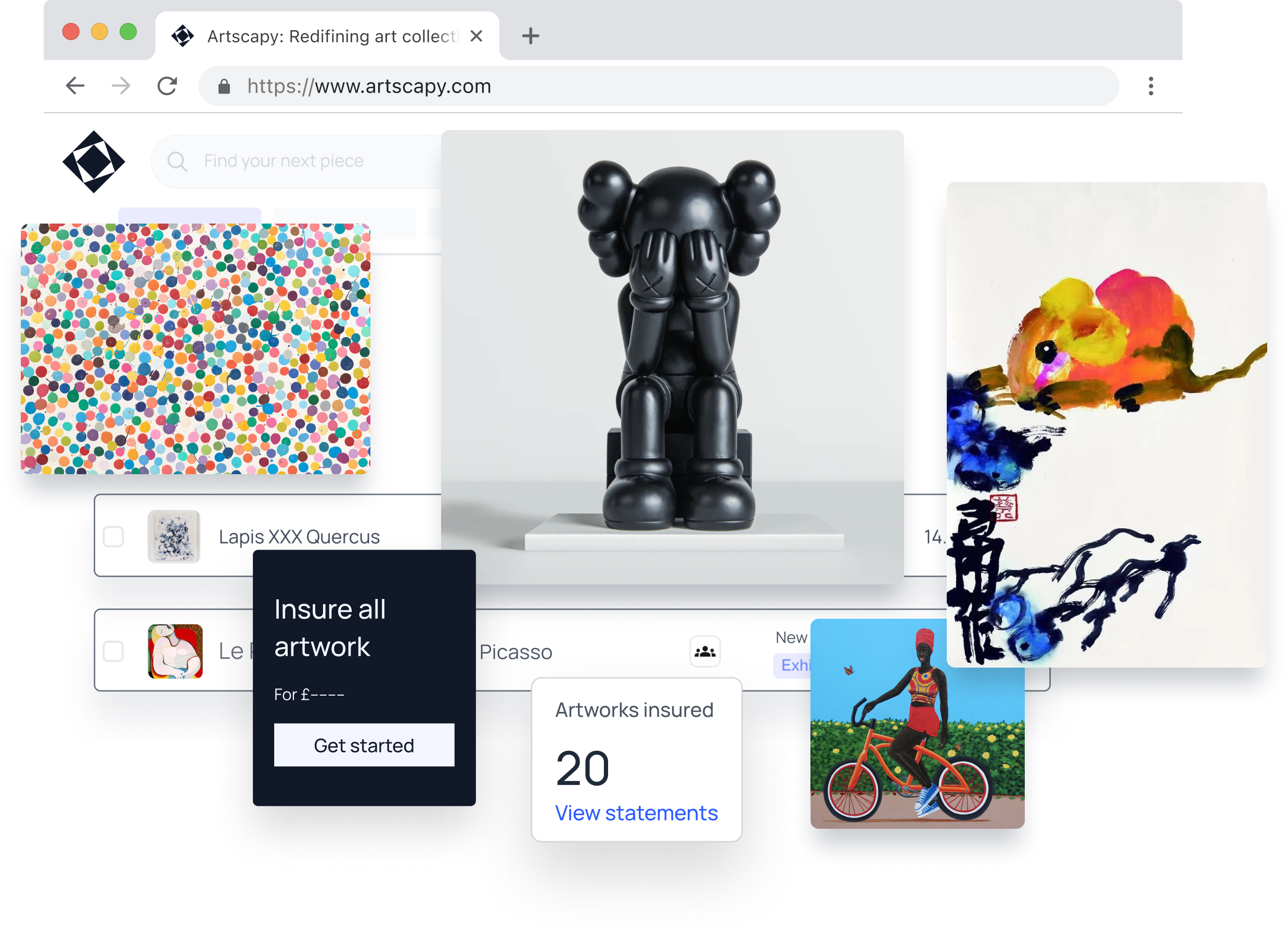 Calculate your premium & activate your insurance.
Simple, clear & affordable art insurance.
1
Upload your collection to Artscapy
Easily upload your art collection to Artscapy and generate your insurance premium within our platform. Our premium includes all taxes and is a monthly pay service.
2
Choose the policy duration
Renew your insurance policy automatically each month and easily add new art to your policy as needed.
Once your art is verified, your insurance will be active.
All-risk coverage insurance
Art insurance should be simple, that's why we have partnered with Segurio. Everything that is not explicitly ruled out in your plan is insured.
The insurance covers your art against all risks. For example your art is insured during holidays and travel. Additional protection includes fire, water, theft or vandalism.
Each claim (complete loss or partial loss like a repair) will be paid fully. There are no additional costs for you.
What you see is what you get. All-risk coverage insures everything unless it is explicitly excluded.
Protect your art until the end of time.
Flexibility is at the heart of our insurance with Segurio. Your policy can be forever, but only if that's what you want.
At the end of the first full month the insurance can be canceled. There are no additional costs after cancelling your policy.
The insurance premium is deducted monthly from either a credit card or direct debit.
"
I trust Artscapy with my entire collection.
@Jonathan-art
"
We simplify art insurance
Collecting art is fun, but insuring it can be a hassle. Our insurance, in partnership with Segurio, offers all risk protection for your art, with monthly payment and cancellation options so you can stop worrying and start enjoying your collection.
Protect your collection today
We believe you should spend more time enjoying you art. Let us take care of the stresses of owning art. Get started with our insurance, in partnership with Segurio.
Open account for free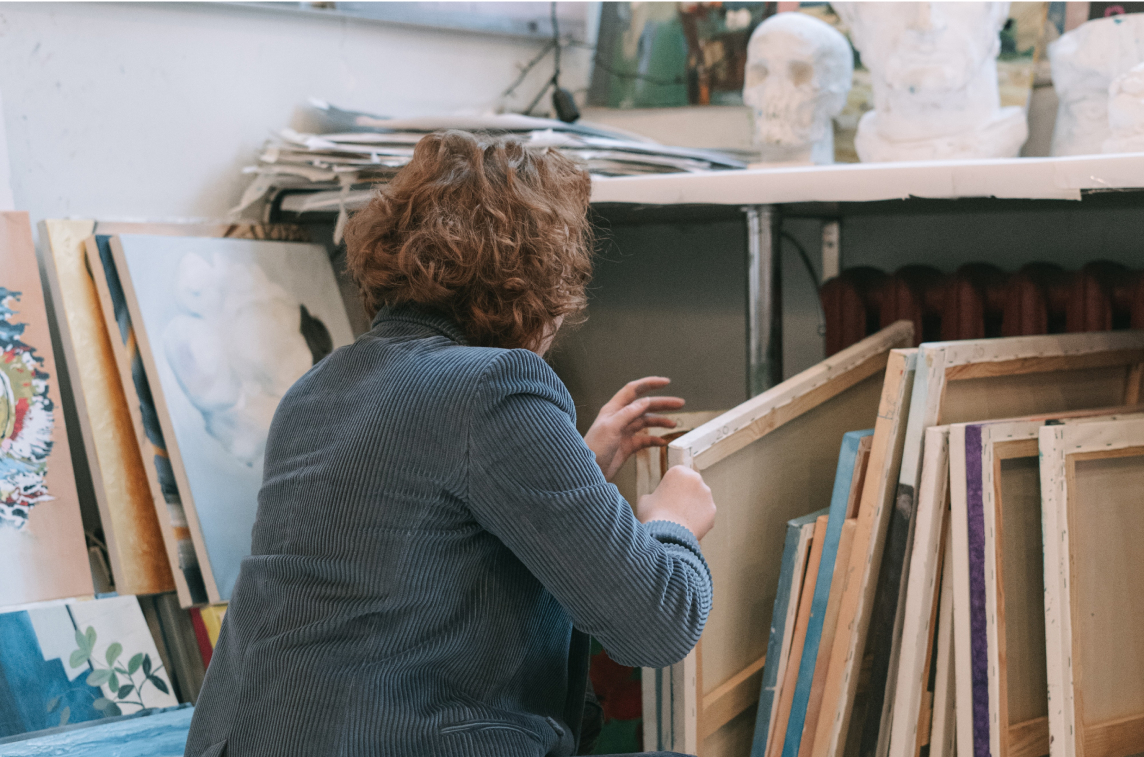 General T&C
Insurance is offered through our award winning partner Segurio Online Insurance Services GmbH. For legal intents and purposes, Artscapy does not act as the insurer, but as an intermediary. Segurio is the legal insurance broker and ultimate processor of the insurance policy.
For all terms and conditions please visit
Segurio