Where art meets.
Artscapy's curated content, social features, and bespoke collection management system are designed for every art lover to connect, discuss, explore, and collect art.
Artscapy is currently in beta on an invitation-only basis, with our first 100 Artscapers exploring and helping us improve the platform as we speak.
It's free to join!
Explore
All of art in one platform. Discover art trends. Share your favourite art and be inspired by other art lovers. Read and participate in curated discussions.
Connect
No cold shoulder. No arbitrary rules of engagement. We've built Artscapy to connect the world of art. Without boundaries or borders.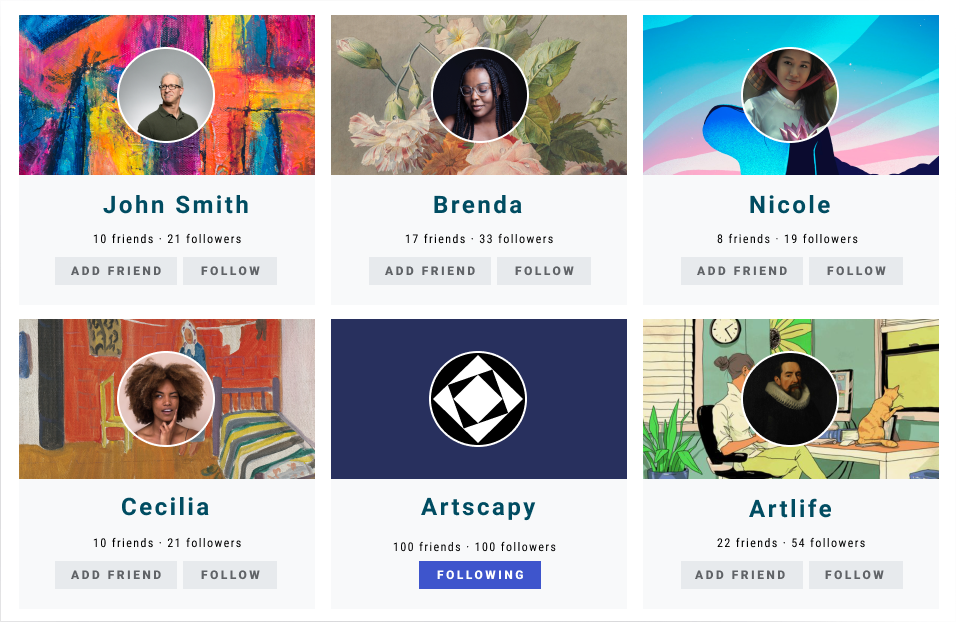 Discuss
Whether you're a collector, a critic, or just curious, this is your platform to share your views and impressions with like-minded art enthusiasts.
Collect
You don't need to be a self-professed collector with Picasso canvases or Banksy stencils in your living room to enjoy Artscapy. Yet, you will find free collection management tools and fully customisable privacy filters for you to keep track of your collection no matter the size or style.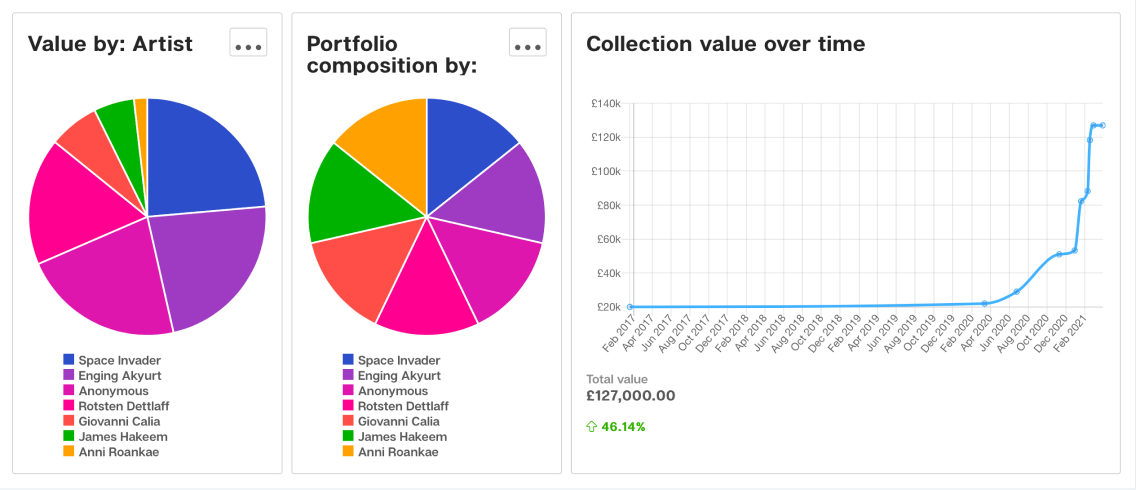 Everything you wanted to know about Artscapy but were afraid to ask...
We have recently released our beta version of the platform on an invite-only basis. We want to get things right, and are slowly opening our doors to these early Artscapers to further enhance the platform ahead of our public launch. Fancy joining the mission? Leave your email below to become an inaugural Artscaper!
PS. As an added bonus, we are giving our first Artscapers a free premium 'Rising Star' membership until the end of the year! This lets you use all social features, upload 150 artworks to your collection, and fully customise all privacy settings across your profile. No credit card or long sign-up. Just art.