Art valuations made easy
Discover the value of your art in seconds with our online service.
Get started today
Scroll down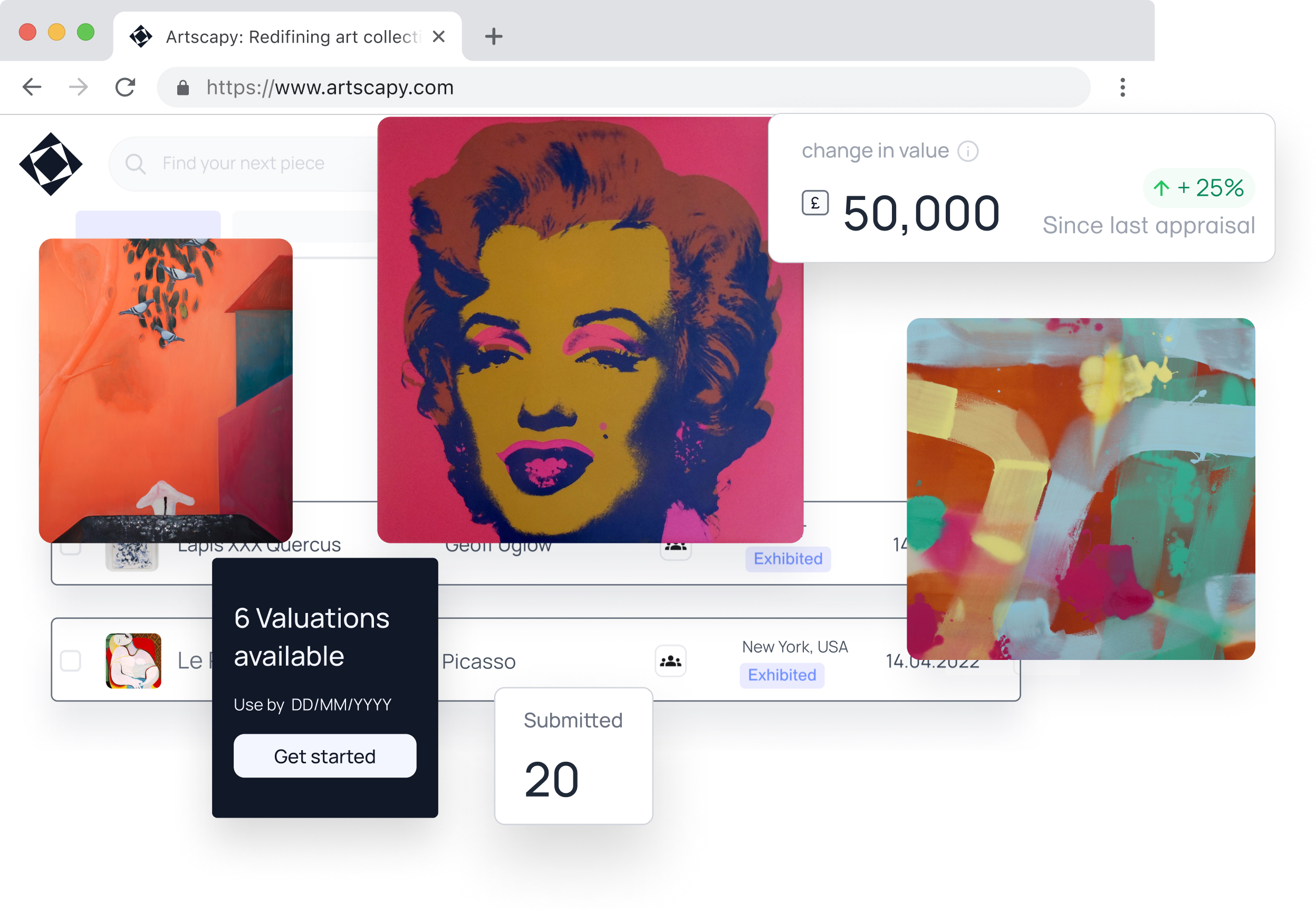 "
Thank you so much for this platform. I love how simple it is.
@banksy_collector
"
Discover the real value of your art collection.
Whether you're selling artwork or need a valuation for insurance, our valuations can help you make informed decisions and unlock the hidden value of your collection, all while saving you time. Our paid plans come with up to 10 complimentary valuations per month.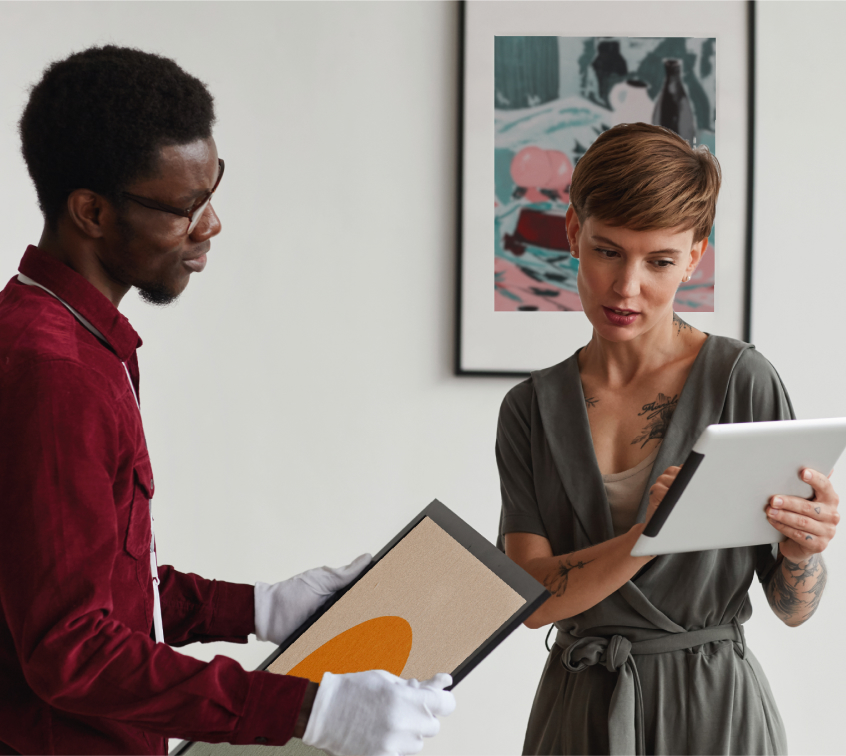 Valuing your art has never been easier
Stay on top of your collection's value with Artscapy valuations. Our specialised service saves you time, reduces stress, and keeps your collection's value up-to-date.
Get started today
3 simple stages
Open an Artscapy account & upload the art you want valued.
Upload the required documents needed to verify & value your art.
Once you've submitted a request, our team of professionals will work to value your art.
Request a valuation today
Value your entire collection
Request a valuation for a specific artwork or your entire collection. Our paid plans come with up to 10 valuations per month.
Update the value of your art manually or request an art valuation for just £24.99 each.
Artscapy Plus members receive 3 valuations per month as part of their membership. If the value has changed, it will be automatically updated in your account. Additional valuations can be purchased.
Open our top-tier account and receive 10 art valuations every month. Let Artscapy handle the valuations so you can focus on what really matters - your love for art.